Videography
Wide range of work, both live and company stock
Monthly executive company update videos
Remote engineer solution explainer videos
Product videos
EDITING
Taking footage from a videographer on the left and editing it on the right.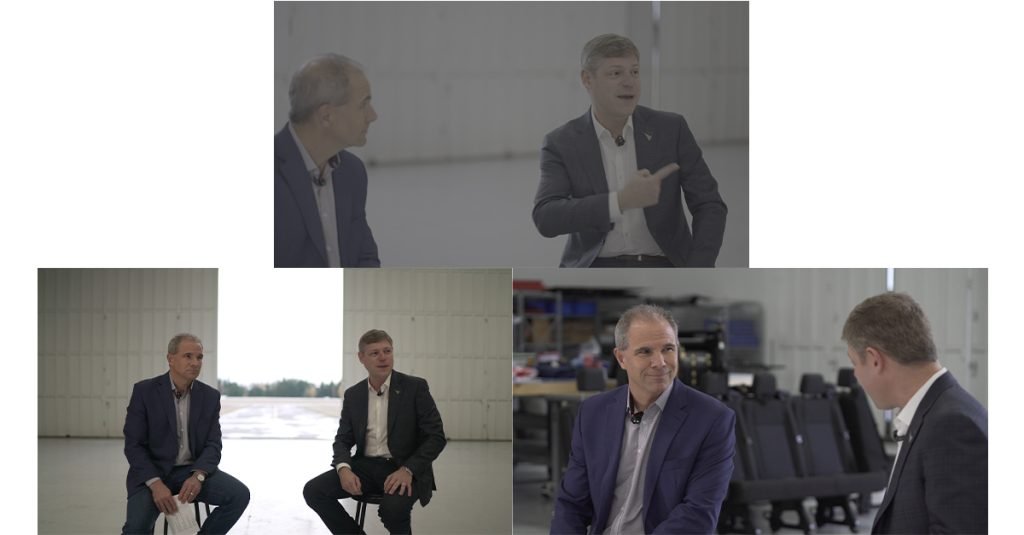 The videographer sent mixed footage, raw and H.246. The sound files were separate but had a ton of background noise from the large airplane hanger. My challenge was to match the color grade and engineer the sound.
My videography skills range from live shooting, which requires proper lighting and sound setup, to remote interviews. I can take footage from contractor videographers and edit their footage as well.
I can work with the engineers to take their complex ideas, which are often abstract, and turn them into short explainer videos. To do this, I draw on both my educator and musician backgrounds to effectively communicate ideas and time videos with the background music.